Our Blog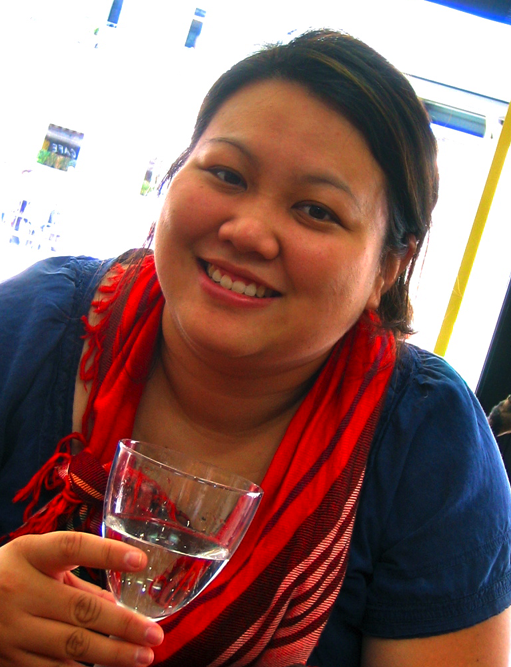 What's your favorite ice cream flavor?
I'll never say "no" to salted caramel ice cream - the perfect combo of sweet, creamy and salty!
What's your favorite thing to eat in the whole wide world?
Dumplings are quite addictive to me - so versatile!  Dumplings can hold a huge variety of fillings, from savory to sweet, with different preparations - steamed, pan fried, deep fried, baked…just talking about them makes me want to get dim sum!
What would your last meal be?
I think an amazing spread of Japanese izakaya food (stuff grilled on sticks) - like chicken karage, chicken meat ball, bacon wrapped asparagus…a side of ramen and gyoza…finish me off with creme brulee…stick a fork in me I'm done!
What inspires you?
The simplicity of a well designed piece of functional furniture, (Eames is one of my faves), the colors of a Pantone color wheel, people finding and doing exactly what they love to do every day, Los Angeles after a refreshing rain. Inventive, creative and new ways to do everyday things. My family for all the things they do for me.
Sandra showing off her design chops at the Anime Expo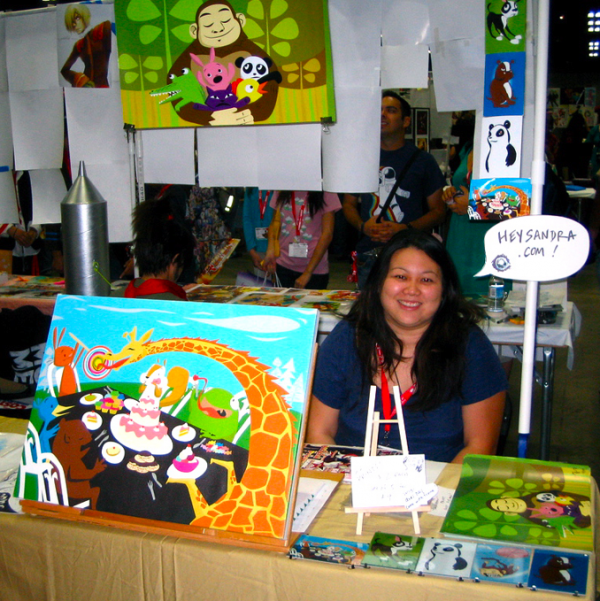 What inspired you to join the Foody Field Trips family?
I'm the person that talks about the next meal immediately after we have just finished an amazing meal.  I'm also the person who whips out my iPhone to take photos of my food before I eat it.  (Yeah, I'm that person.)  I love talking about food to anyone that will listen, and I love travel - it seemed like a natural fit!
If you could travel to anywhere in the world to eat for one meal, where would you go?
Ooo, Japan.  At one of those onsen places (hot springs), where they bring out a spread of carefully and lovingly prepared dishes of the best and freshest quality, chef's choice, because they know what's best, so "trust them" I will.
What's the weirdest thing you've ever eaten?
Five snake soup!  I remember having this in Hong Kong as a kid - I think I asked why the chicken "looked funny".  It does taste like chicken by the way.  I have a pretty high tolerance for "weird", so I'll just start naming some other things - chicken feet, sweetbreads, tripe, sea snails…I'll try anything once.
What's the one thing that you'll never eat again?
Milkshakes.  I know!  Of all things!  I'd rather be eating ice cream…with a spoon, and not drinking it through a straw.  I know, everyone thinks I'm crazy for this quirk. More milkshakes for everyone else!
If you could only eat the cuisine from one country for the rest of your life, what would  it be?
Japanese food.  I love that Japanese food takes food of other cultures and turns it into their own, like Japanese curry and Japanese style Italian food.  Even burgers - there's a chain of fast food restaurants in Japan that use rice patties as buns to their burgers!  What will they think of next!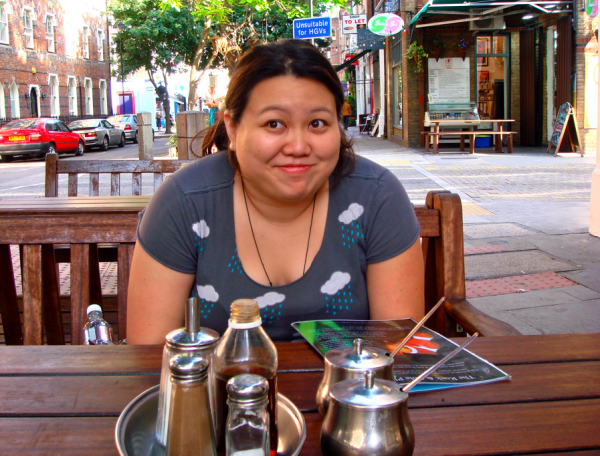 What's your favorite food memory as a kid?
I have a few - My grandma always made me a sunny side up egg for my rice when we had dinner at my grandparents house (I'd pop the yolk and let it run all over my rice).  Another one is of my dad making corned beef hash out of the can for me and my brother - to this day I DREAM about being able to do that again. (I treasure that memory so much I won't get it myself).  Also, my mom tearing into steamed fish heads.  This happens often so I relive this memory a lot.
What food item did you hate as a kid but you love now?
Pickles!  I hated pickles but I really like them now.  A good dill pickle is a great sidekick to any meal.
Besides eating, what else do you do during your spare time?
I draw and design things, computery style. I love taking craft classes - I just recently learned how to screen print! I also watch a ton of movies (jokingly, my friends say I have downloaded IMDB in my head). I love to cook and blog about food.  I also really like puzzle video games - Phoenix Wright and Professor Layton are some of my favorites.  I'd love to sleep more…but there's so much to do!
Getting her soft serve on at Dom's Whippy Truck