Our Blog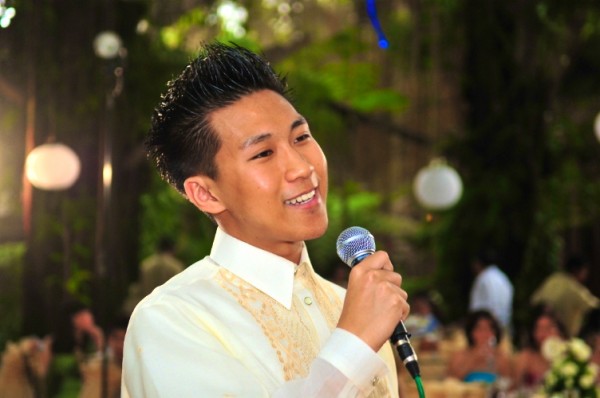 What's your favorite ice cream flavor?
Always has been, still is, and will continue to be Rainbow Sherbert. If I'm in the UCLA area though (go Bruins!), white chocolate chip cookies with strawberry cheesecake ice cream.
What's your favorite thing to eat in the whole wide world?
Seriously the only food item I ever get a craving for is a McDonalds Big Mac and a Miller Genuine Draft out of a bottle (Vortex tipped now baby!) go alongside with it. But when my wallet allows me I'll religiously stop by Musha Izakaya and get my hot house sake along with blow torched mackerel sashimi along with the cheese tofu plate.
What would your last meal be?
All-you-can-eat Korean barbeque with a bottle of Cham-Ee-Seul Korean soju. Grilled large intestines get no love in PR but honestly they are simply fantastic.
What inspires you?
To have a garage full of cars, eat the staple food of each respective countries whilst in the country, and successfully raise a family with 4 children if time permits.
What inspired you to join the Foody Field Trips family?
My buddy Anthony, who gives the Old Town Pasadena tours, told me about this cool new food tour where they not only provide a diverse range of foods to try but a lot of it as well. After meeting the founders Ricky and Mei and seeing how cool they were, I was sold.
If you could travel to anywhere in the world to eat for one meal, where would you go?
Alaska. I want to tap into my primal roots and eat what I can catch.
What's the weirdest thing you've ever eaten?
Bull testicles… in Buenos Aires, Argentina…'nuff said.
What's the one thing that you'll never eat again?
Actually I would eat the bull testicles again. But balut (fertilized duck embryo still in the egg) that I had when I was in the Philippines…the memories still…ahh…
If you could only eat the cuisine from one country for the rest of your life, what would  it be?
Even though I'm South Korean, I'm going to have to betray my country and say Mexican food.
What's your favorite food memory as a kid?
IHOP pancakes for kids every Saturday morning with my grandparents. You know the one I'm talking about that looks like a clown with strawberry eyes and a banana smile.
What food item did you hate as a kid but you love now?
Literally all meats. Oddly as a child, I had super sensitive gag reflex so I would often gag or throw up when I tried to eat meats due to its mushy texture. Now from live lobster sashimi to freshly chopped and squirming squid tentacles, down the hatch it goes.
Besides eating, what else do you do during your spare time?
When I'm not preparing for pharmacy school, I enjoy finding a new place to enjoy some tasty microbrews, go clay shooting, and karaoke-ing. My Jam: The New Radicals – You Get What You Give